There are many reasons why someone would want to do a digital marketing course. It's not only for those looking to break into the industry. In fact, many people who work in this sector find that they need to update their skills and knowledge, and as such they take digital marketing courses.
Here are just some of the reasons why someone would do an online digital marketing course:
Start A New Career Path
Digital marketing is one of the most popular and lucrative careers in the world today. It is not only an industry that is in demand but it also offers very high salaries for those who work within it.
If you have been wanting to make a change in your career path then taking an online digital marketing course could be the thing that gets you started on this journey.
Keep Up With The Latest Trends In The Industry
There's no doubt about it, being in this industry means that you need to stay up-to-date with all of the latest trends and developments which occur within it. And there is no better way to do so than by signing up for an online digital marketing course.
Whether you are looking for entry level courses or advanced ones, there are many options available from which to choose from. And as new updates and changes occur within this industry, more courses will be added too.
Learn More About Online Businesses And How They Work
For those who already have jobs but want to learn more about running their own business online there are special digital marketing courses designed for inexperienced startups.
These can help give people tips on how they can run their own successful companies without having any kind of experience themselves!
There are some great options out there, and students can get hands-on experience through tutorials and assignments which will help them develop skills needed when working with clients and managing their own businesses.
Here's a few different digital marketing courses available to learn more about the industry and gain skills in the sector:
1. Digital Marketing Course from General Assembly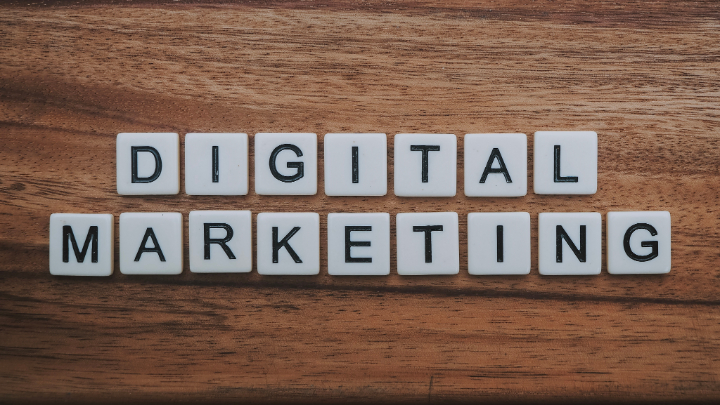 What you'll learn:
General Assembly's online course covers the basics of digital marketing and teaches you how to build an effective strategy for any business. You'll get a solid understanding of social media, search engine optimization (SEO), web analytics, email marketing and conversion rate optimization (CRO).
This is great for beginners or those who haven't had much experience with digital marketing in the past. However, some students have found that there are better courses out there if your goal is job-specific training — this class will give you a broader overview without getting too deep into specifics.
Each lesson includes videos, quizzes and assignments where you can put your skills to the test. You can expect to complete this course in about ten weeks at a cost of £2,800 per person, or free if your employer sponsors it. Alternatively, there is an accelerated course which can be completed in one week for the same price if you're short on time.
2. Digital Marketing Strategy from HubSpot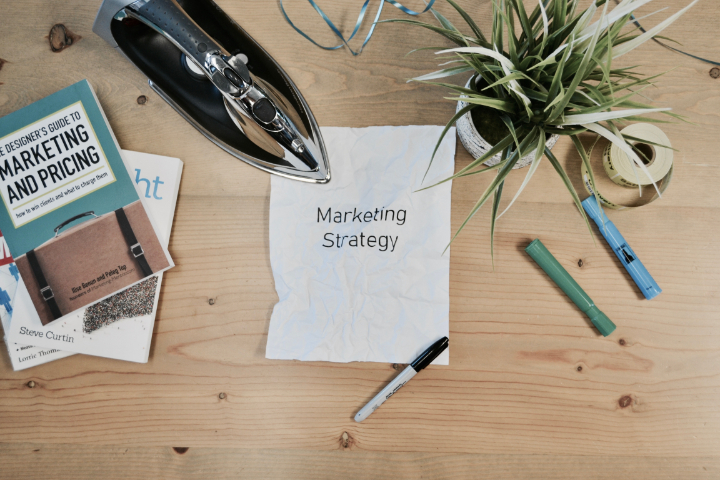 What you'll learn:
HubSpot offers interactive digital marketing courses through its Academy program that can be completed at your own pace over 2-3 weeks and it's completely free!
Start off by taking "Inbound Certification," which will teach you how to use content effectively across all channels like blogs, video and social media marketing so that people come back again and again to find more useful information from your company, then complete the course and it's modules including "Content Strategy Course", "SEO Training Course" and "Website Optimisation Course".
It also takes you through specific tutorials for social media marketing specific to those channels with its modules on YouTube, Facebook and Instagram.
The best part is that once exams are passed within the Academy program they count toward Social Media Examiner University accreditation which is widely recognized as one of the most respected online learning certifications around today — certainly worth putting in some effort here!
3. DigitalMarketer Training Program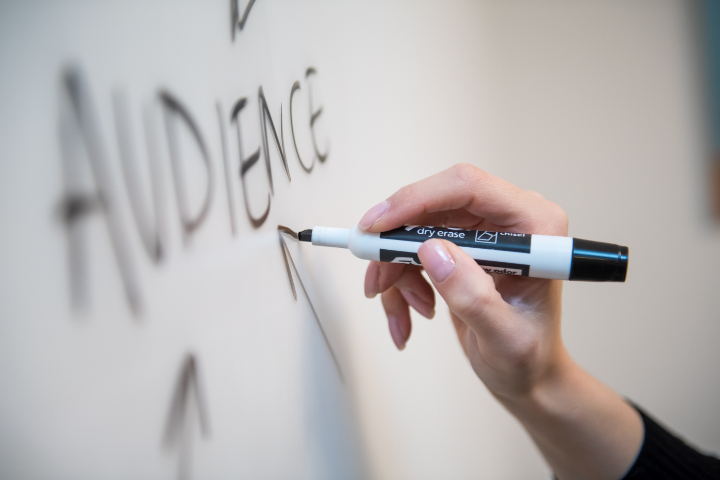 What you'll learn:
If you've already got some experience with digital marketing then this might be exactly what you need next because DigitalMarketer takes things deeper into specific techniques including analysing website analytics and optimising conversion rates for growth. This 9-part text series covers everything, plus it's completely free!
They also have paid online workshops like "Create a Video Ads That Sells", "Build a High-Converting Homepage from Scratch" and "Launch a Youtube Ad To Attract New Leads and Customers" for $295, plus full courses including certifications which allow you to master the art of Digital Marketing, Copywriting, Paid Traffic and more from $495 each.
4. Fundamentals of Digital Marketing Course from Google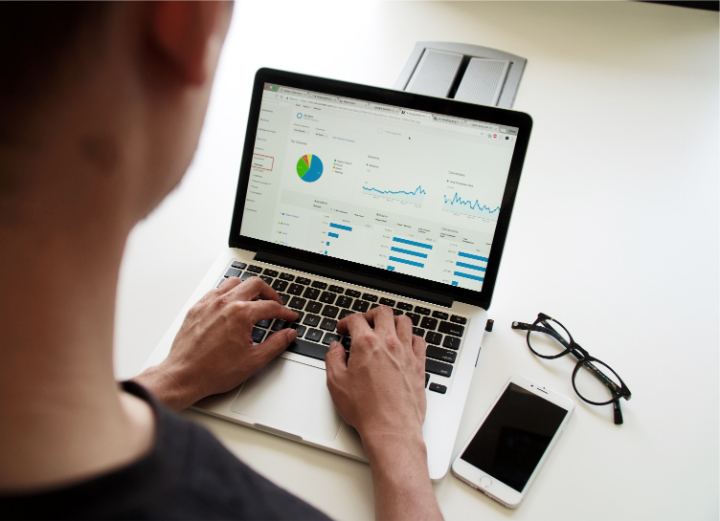 What you'll learn:
Google's digital marketing course is targeted at students who are just getting started with digital advertising, and it includes a forty-hour online course which comes with certification upon course completion, and it's completely free.
During the course you'll also gain an understanding of best practices when building websites and optimising them for search engines with Google's Search Engine Optimization (SEO) Module as part of the training course.
There are also other courses available on how to enhance and protect an online campaign, how to segment customers and event specific courses on Google Ads for Search, for Display and their Shopping Ads.
These courses are particularly useful if you're looking to enter the field professionally because it provides official accreditation from Google that will look great on any resume or application, and since these courses are made by Google, they should include up-to-date advice.
5. Digital Marketing: Lead Generation & Sales Conversion Course from Udemy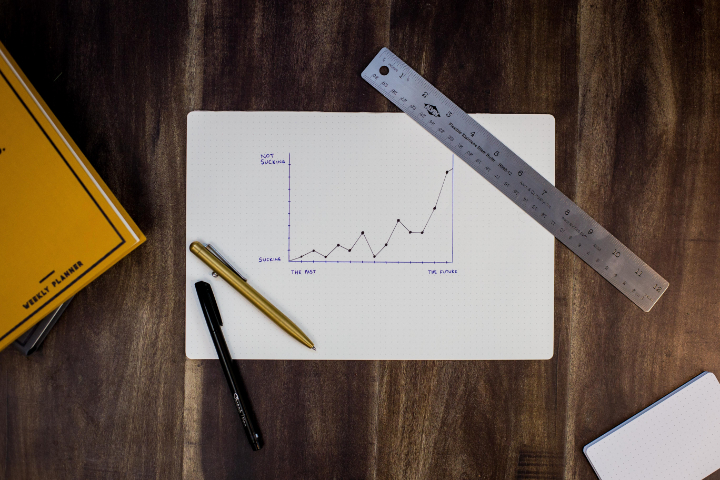 What you'll learn:
Udemy offers a huge selection of online courses on pretty much every topic you can imagine, including digital marketing. The course recommended here, Lead Generation & Sales Conversion, will take you step-by-step through the process of generating leads and sales using social media marketing, SEO, PPC advertising and other digital channels.
Though more specific than the other digital marketing courses on this list, this course works especially well for businesses which offer high cost items or services which require much more thought before purchase. This course is currently on sale at £30.99 from £99.99, and if it's not a good fit they have plenty of other courses in the digital marketing niche including an 'Ultimate' Google Analytics course, YouTube SEO and Artificial intelligence in Digital Marketing.
6. Skillshare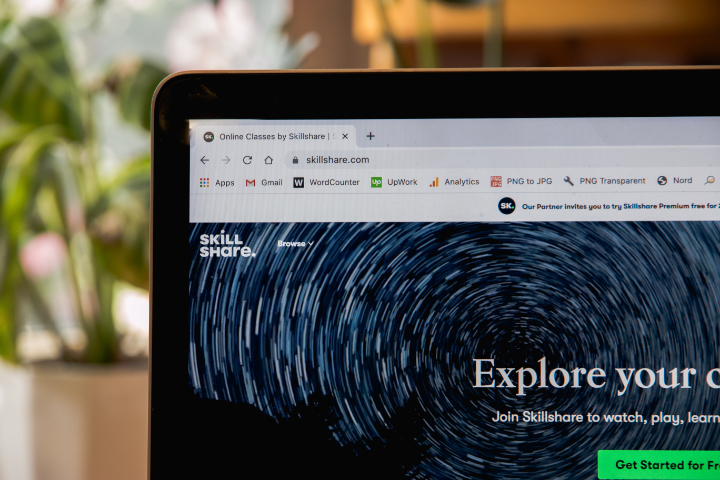 What You'll Learn:
Skillshare has partnered with some of the biggest names in digital marketing and business including Facebook, Hubspot, Microsoft and Adobe so that their courses are taught by experts who have been there and done that over their careers — worth checking out!
There are also many generalised and specialist courses. A very broad but good for beginners course is ``Introduction to Digital Marketing" from Stephanie Seow which has four lessons taking just 12 minutes in total and gives beginners an introduction to common themes in Digital Marketing such as customer journey and purchase funnels.
More specialised courses designed for intermediate students include "Becoming an Instagram Influencer: Creating Authentic Content and Monetizing Your Following" course from Sean Dalton, which includes 10 lessons taking 48 minutes in total .
Their pricing structure is unlike any other previously mentioned on this list, and costs £13 per month, or £84 for the year paid in advance (working out at £7 per month), and that gives their customers access to all the courses on their site.
7. Google Analytics from Jellyfish Training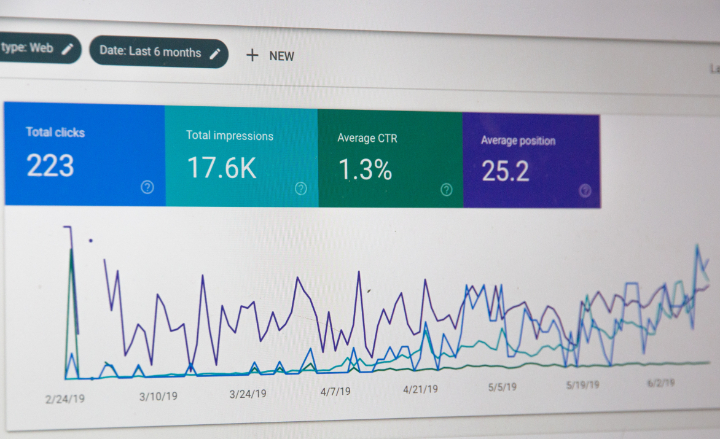 What You'll Learn:
Google Analytics can be extremely useful if you want to learn more about your audience, their behavior, where they come from, how they found your website or blog etc.,
This course explains everything you need to know in order to master Google Analytics effectively so that you can use its data and insights to improve your website content and design, attract new visitors and keep an eye on what your competitors are doing online too.
If you already have some experience working with analytics tools like Google Analytics then this might not be the best place for you as everything will be explained in detail but if you are just starting out then it's an excellent place for beginners looking for some guidance in this area of digital marketing, especially since they are a certified Google Analytics training partner.
Their courses take one day, cost £499 and are available to attend either in their online classroom or at their training center in The Shard, London.
8. Content Marketing Toolkit Course From Semrush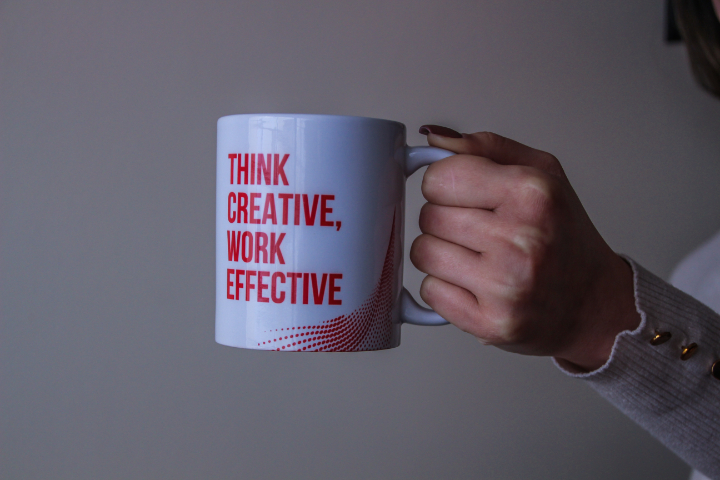 What You'll Learn:
In this course you'll learn how to use the most powerful and comprehensive digital marketing software in the world, created specifically for content marketers & SEO professionals.
This will use Semrush-specific tools and as such is less likely to be useful for general digital marketing knowledge however Semrush is a fantastic tool for analysing and scheduling content, it's worth buying.
The course itself is free and will teach you how to use Semrush to get valuable data on your competitors' backlinks, organic traffic, keywords and more. All of Semrush's content marketing specific features are covered in this three hour, four module training course from Ashley Ward.
9. Blogging For Business From Ahrefs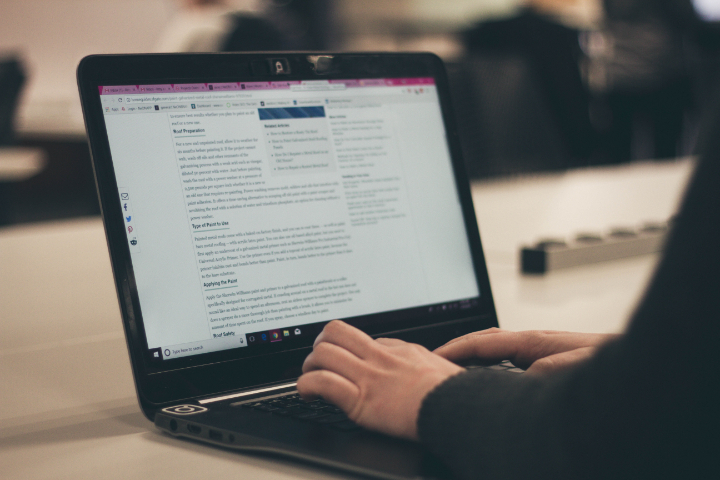 What You'll Learn:
This course teaches you to blog like a pro. You will learn how to create an effective content marketing strategy and get traffic from search engines. It will walk you through setting up your own blog, finding and creating profitable topics, growing your email list with lead magnets, writing viral posts that go 'viral' on social media sites and much more.
This comprehensive guide will show you step-by-step how to start blogging for business from scratch. It is a video course with 10 different lessons containing multiple videos each. Though the course is free it does use tools from the Ahrefs platform, which is paid.
10. Become a Digital Marketing Specialist Learning Path - LinkedIn Learning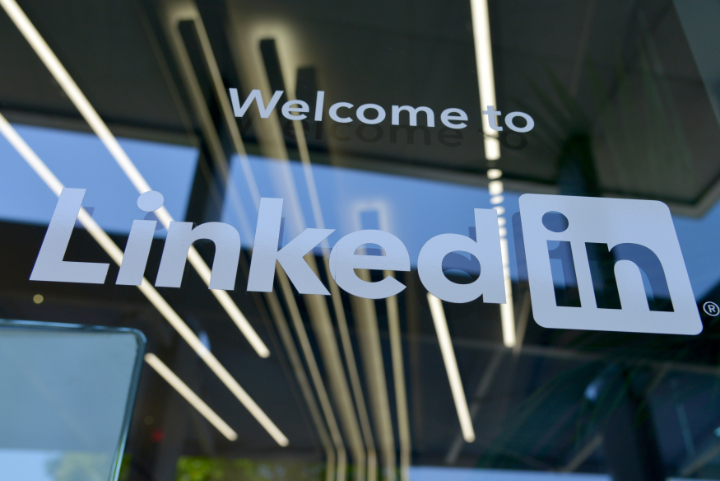 What You'll Learn:
In this course, you'll cover the basics of all digital marketing channels, as well as in-depth strategies and tactics to help you get maximum results from each.
By the end of this course, you will know exactly how to apply digital marketing strategies across multiple channels. Plus, you'll have a solid understanding of the essential skills needed to become a digital marketing specialist.
The learning path includes 4 courses that are designed for beginners or professionals who want to level-up their career! It covers everything from search engine optimization and content marketing strategy, to managing and measuring paid advertising campaigns.
You will also gain hands-on experience with real world case studies that illustrate best practices for implementing your own successful digital marketing initiatives. With these skills in hand, you will be prepared for any opportunity that comes your way. And at the same time further develop yourself into a strategic leader who can help grow their organization's bottom line through effective use of social media solutions.
What is LinkedIn Learning? In short it's an online education platform created by LinkedIn - one of the top social media platforms out there today used by over 400 million members around the world. Courses on LinkedIn Learning range from topics like Social Media Marketing Strategy & Implementation to Digital Marketing Analytics & Attribution Modelling with Google Data Studio - so if your goal is to advance your digital learning then you should check out what they have available.
LinkedIn Learning costs £29.99 per month, or £19.99 per month if paid annually and similar to Skillshare, this monthly payment will give you access to all of their courses.
Conclusion
Digital marketing courses are a great option if you're wanting to keep up with industry trends, improve your skills for work, change your career or start a business.
If you don't have the time to learn all about digital marketing from scratch but still want to take advantage of the best and current top digital marketing tips, you could use a digital marketing agency which already has years worth of experience to help your business grow.